Among these figures are four charming representations of women.🧐😍
How wonderful that there is art in the world and of course great that we have a chance to see the beauty of our nature. It is wonderful when sculptures are combined with beautiful nature.
Sculptures built of wood but incorporating steel and reinforced concrete look great in nature that win millions of hearts. On the territory of the central area of ​​​​687 hectares, there are four charming sculptures of women. They have unique poses and aesthetic charm.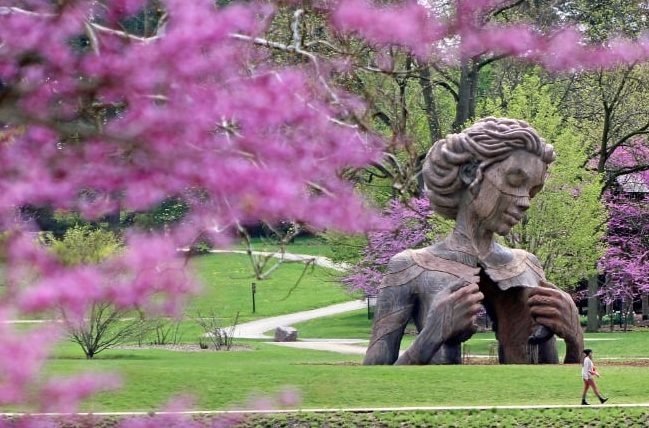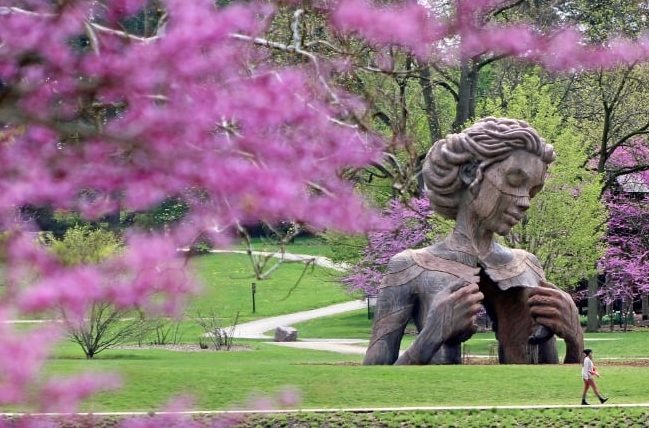 At the entrance to the park, you can see the «Hallow» sculpture that resembles an artist's installation. The sculpture is covered with a fern. Its presence is certainly inviting reflection, it looks great in the environment.
Another sculpture is «Sentient» which is a composition that encircles a central bust with a combination of facial features.
This beautiful sculpture is over 7 meters high and weighs several tons. It's unveiling on May 28 at the Morton Arboretum.
Of course, we are sure that there will be an enchanting experience for visitors who will be happy to see these beautiful sculptures.
If any of you will be nearby, you should not miss your chance to see this beautiful scene.
You can walk through the park and these sculptures will guide your path and show you their incredible beauty. You can feel the deep symbolism, you will see the craftsmanship of Daniel Popper's sculptures.
Let it serve as a reminder of the fragility of art and nature. You can take the opportunity to engage with «Human+Nature» at Morton Arboretum and embark on a journey where art and nature intertwine in harmony.